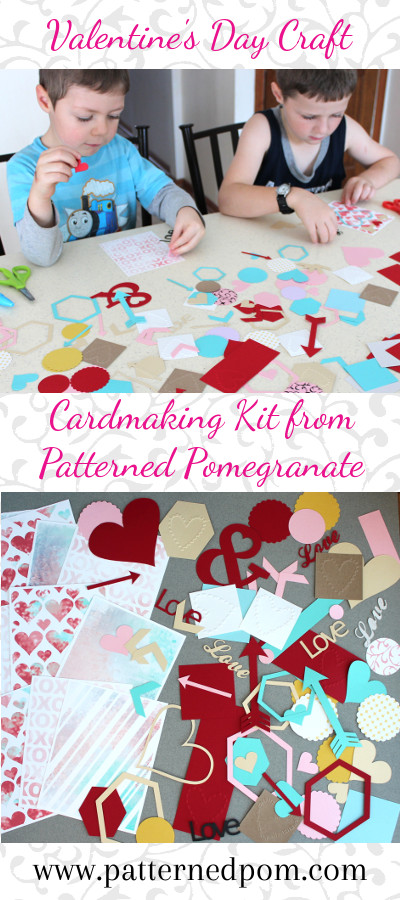 It is that time of year again...where I remember my long forgotten blog and resolve to do better this year! As my boys are getting older, I can hopefully make that happen.
So to start of this year, I will show you something new that I have added to my Etsy shop for my favorite holiday - Valentine's Day! Why is V-Day my favorite holiday? I have always viewed Valentine's Day as an opportunity to tell people in your life that you love them. Not just significant others, but everyone in your life that brings you joy. Friends, parents, grandparents,kids, anyone who touches your life.
And it is easy to do with simple gesture of kindness - it doesn't have to be extravagant -- filled with overpriced flowers and chocolates (although I NEVER turn down chocolate!). Enter the humble Valentine's Day card. Small, simple, and just a sweet expression of love. Perfect!
With my boys, we have always made our own valentines because it is a great wintertime activity. Since we enjoy it so much, I decided to add a cardmaking kit to Patterned Pomegranate this year. The kit really makes it easy to create your own handmade cards!
What's Inside
The kit includes pre-printed flat cards with cute patterns and a huge variety of cardstock shapes to add to them. All the shapes are either cut on my electronic cutter from original designs or cut by hand with punches or paper cutter. Some pieces have raised texture embossing in the shape of hearts. All of the pieces are 100% handmade - no store bought stickers or embellishments. The back has the words "Happy Valentine's Day" and "To/From" with ample space for even the earliest writers to sign their names
Instructions
Lay out the cards and the embellishments and let the kids (and you!) move the shapes around until the layout is just right. As you can see in the photo, my boys were quite intent on finding just the right pieces! When it is perfect, glue the pieces on. I recommend using any kind of scrapbooking glue pen. It makes gluing easy for small fingers (I like Zig Glue), however, any way you want to stick them on works.
So what are you waiting for? Pick up a cardmaking kit and enjoy this fun winter craft with your kids today!
Another great winter project is making your own playroom wall art. Or print out a Love Sign for Valentine's Day!