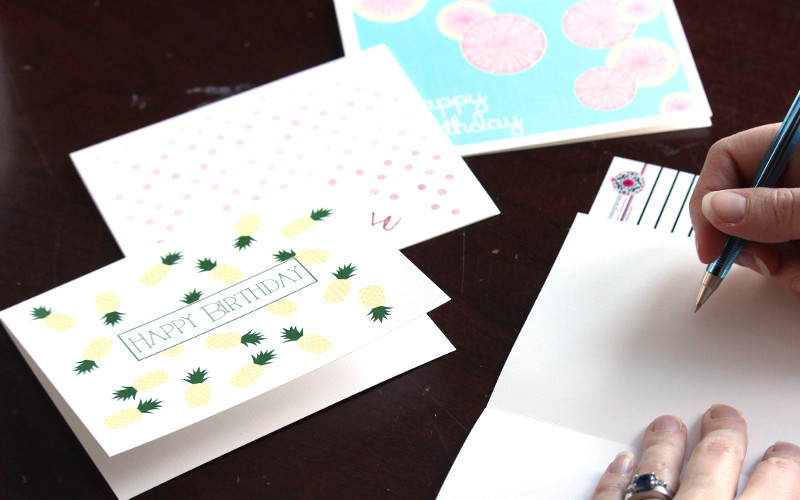 Who has trouble remembering to send birthday cards? ME! It is so hard with everything going on in life to remember everything.
I started using my Birthday Perpetual Calendar from my Organized Home Guide last year and I have to say it was life changing. Ok, maybe not LIFE changing, but seeing the pretty birthday calendar by my desk did help me remember to send the cards. I maybe wasn't always on time though, so this year I am trying to write out all the birthday cards for the month at the end of the month prior (you know like a real planner!)
"Would you like to be reminded of this too?" If you do, I am offering an option to sign up for my email list and you will receive MONTHLY reminder emails to write your birthday cards for that month too! We can all be writing out our cards together!
How it works
Sign up for my email list below.
Confirm your subscription and get a FREE printable perpetual birthday calander, printable cards, e-cards, and printable envelope template in your inbox right away.
About a week before the end of the month you will receive an email reminder to prepare the next months birthday cards (I recommend using the perpetual calendar to make it easy to know who and when).
You send out your cards at the appropriate time.
Repeat for every month!
Easy right?!?!
Another way to make this easy is to keep a set of assorted birthday cards on hand so as soon as you get the email you can select the best one and get it ready to send. Check out all of my mixed variety box birthday card sets in different quantities to find the best one for your needs.
So together, let's easily make this a great year for being organized and thoughtful to our friends and family!

SUBSCRIBE FOR FREE BIRTHDAY REMINDER EMAILS
Just a reminder, make sure to put Patterned Pomegranate in your contacts so the email comes to your inbox! With signing up will also receive a monthly newsletter packed with list only content like freebies and printables.
We use Mailchimp as our marketing platform. By clicking to subscribe, you acknowledge that your information will be transferred to Mailchimp for processing. Learn more about Mailchimp's privacy practices here