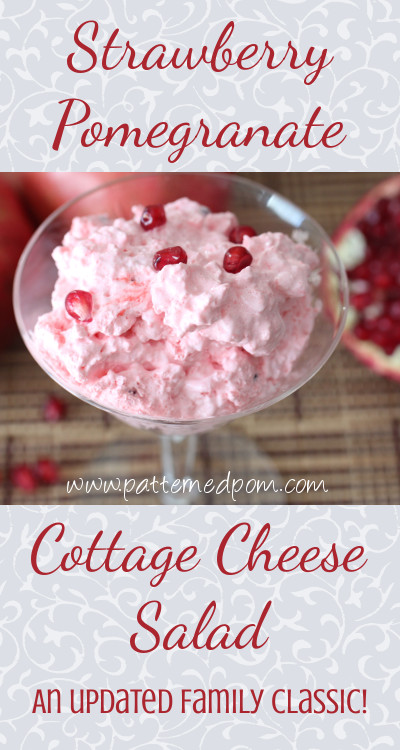 Ahhhhh....cottage cheese salad. It brings back so many memories! This has been a staple at all of our family gatherings for years and it is something that everyone likes (including the kids). It is easy to make, so it is a great way to let kids "help" in the kitchen. I have Boo help me, although he has taken more to licking out the whip cream container more than actually stirring!
We enjoy three fabulous variations of this recipe: orange, pineapple with lemon or lime, and most recently, strawberry pomegranate! Try it for your next family get together and see if it is a big hit like it is in ours!
Cottage Cheese Salad
Ingredients
24 oz container Cottage Cheese
8 oz container of whipped cream
Fruit (see options below)
Corresponding Flavored Gelatin (see options below)
Directions
Pour cottage cheese into a medium sized bowl.
Add dry gelatin and stir until mixed.
Add whipped cream and stir until combined.
Add fruit.
Chill for at least 2 hours before serving.
Stays delicious in the fridge for about 2-3 days (then can get watery).
Flavor Variations
Orange Gelatin with mandarin oranges (canned is fine, drained)
Lime or Lemon Gelatin with Pineapple Tidbits (canned is fine, drained)
Strawberry Gelatin with Pomegranate Seeds (fresh or thawed from Frozen)