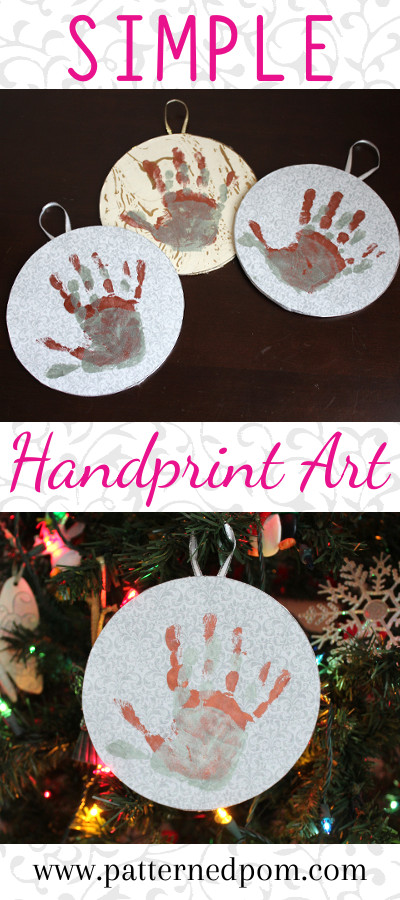 I will admit it. I have been seduced by Pinterest into trying the "EASY" salt dough ornaments with handprints. Guess what - EPIC fail on my part. Well, mostly they cracked, which wasn't so great. But remembering those little handprints is just something that every mom needs. It must be in our DNA.....
So - after the pinterest fail, I decided to capture them in a different way. I am much more comfortable with paper, so I considered many options on how to use this tried and true method in a new way. While cruising through Hobby Lobby, I ran across cardboard cake circles and an idea was born!
I picked up one package of (6) 6" round white cake board and thin ribbon to go along with the cardstock and paint I already had at home. I used patterned cardstock, with two colors of paint for the handprints (darker on the bottom).
Instructions
Trace circle on back side of cardstock and cut out.
Glue cardstock onto circle and let dry. You may want to press under a heavy book to make sure the paper stays flat.
Paint child's hand and print on front and let dry (repeat in additional colors for other children - optional)
Hot glue thin ribbon along outer edge of the cardboard circle.
Glue a loop at the top to hang.
And that is it. No worries of cracking dough. No epic fails with side by side pinterest comparison. Just a sweet way to remember those little fingers! As as bonus they also make a nice gift for grandparents too.
If you try it, share a picture on Instagram and tag #patternedpom and mark "I tried it" on Pinterest!