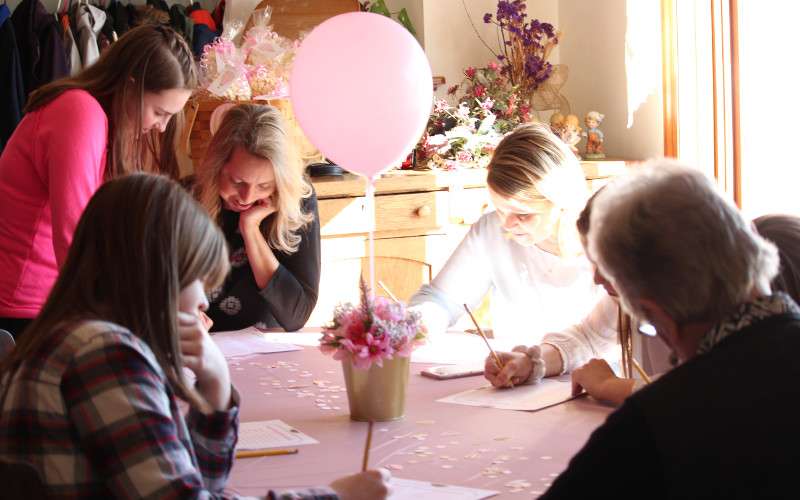 In the fog of raising kids, sometimes you just forget who you are and what you love (besides them obviously). Then something happens and it reminds you of what excites you in life.
For me, that was a baby shower that my sister's and I hosted for my cousin and their new sweet baby girl. I completely forgot how much I love planning celebrations! I love picking out themes, creating invitations, finding (or making) just perfect decor to fit the theme and the colors.
So I really got into this party planning. Making graphics, creating cutting files for decor, handmade invitations, making table centerpieces, the whole nine yards! Ok, maybe not like an over the top Pinterest party, but as much as I could with still having one boy at home with me.
And really, I don't feel like an event has to be totally over the top to be nice. Look a the photos to see for yourself! You can have a nice event with a few areas being decorated, sticking to your colors and theme, and rounding it out with a nice coordinated favor and food that relates to the theme (see the fruit hot air balloon my sister made!).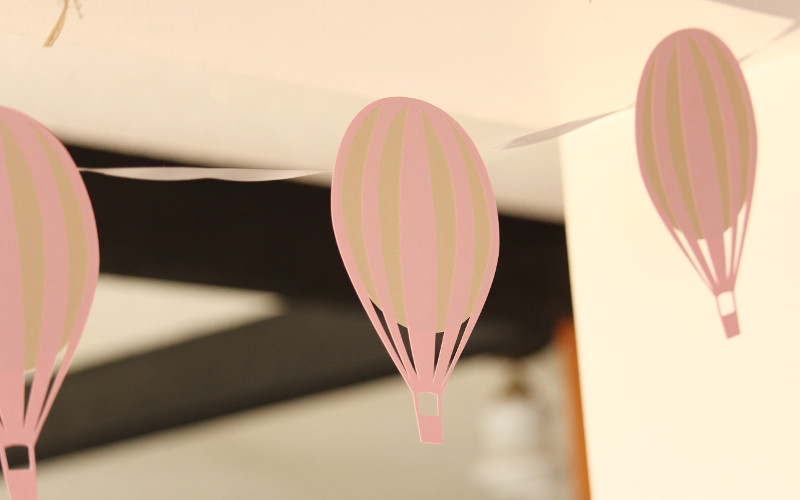 Here is what I focus on:
Invitations setting the theme
Table Decor
On theme and color decor hanging in at least one spot
Cake/Sweets display
Welcome Sign (depending on location)
Gift table
Favors
Here is a breakdown of what I made:
Hot Air balloon centerpieces (gold vase from Ikea, floral foam cut to fit inside, flowers from Dollar Tree, balloon holder from Party City, pink balloon)
Pink tablecloths with hot air balloon table confetti and circles in gold, white, and pink (some glittered)
Pink and gold hot air balloon bunting for the doorway between the eating area and the living room where we opened presents. I used 100 lb cardstock.
Gift table hot air balloon bunting in pink and gold (same as doorway only smaller sized).
Pretty pink hot air balloon invitations
Matching hot air balloon thank you cards that I gave to the new mom with her gift.
Hot air balloon favor tags on the bags of gourmet popcorn.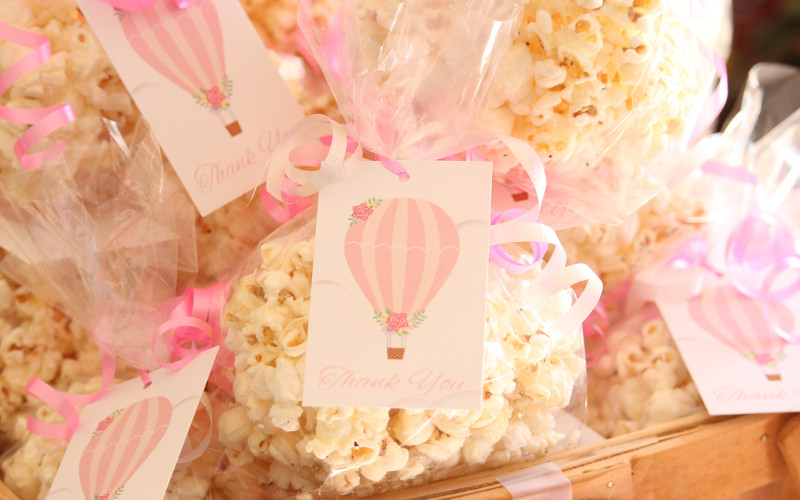 Still seem overwhelming? Check out my new Celebrations section of my products page and you can see where I have all the paper goods, printables, and even DIY items to get you started.
Hopefully these new items I am offering will help you enjoy the prep for hosting your next event too.