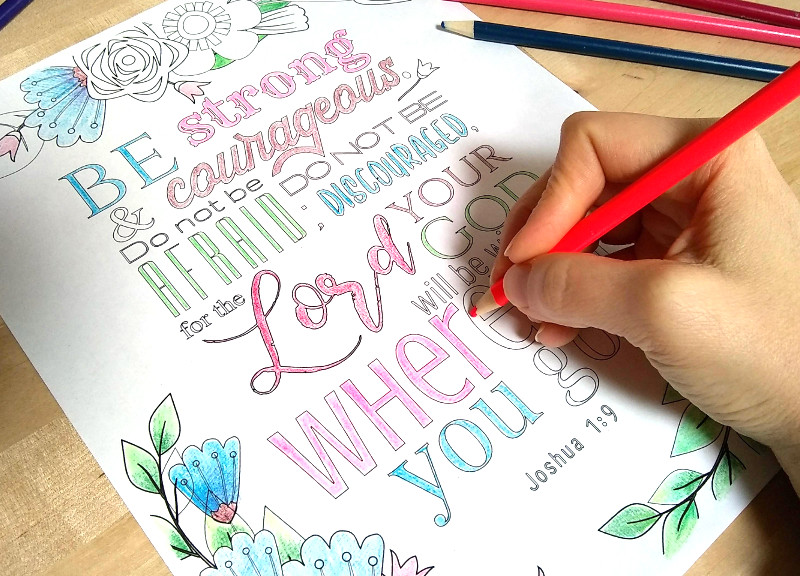 Wow - what a crazy time. I hope in 3 months we can look back at the coronavirus time and say "We stuck together and we made it through!"
But for now, if you are quarantined and looking for ways to pass the time or keep kids entertained, download these three coloring pages and get creative!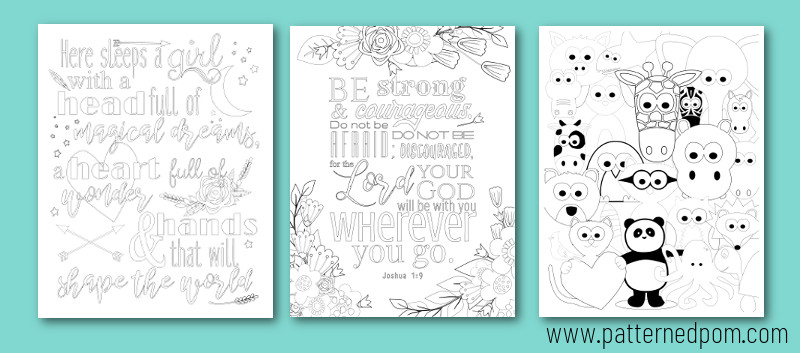 Girl's coloring page with quote "Here sleeps a girl with a head full of magical dreams..."
Kids coloring page filled with animal faces.
Teen or Adult coloring sheet with the scripture Joshua 1:9 and flowers surrounding it.
Get Coloring!
Grab these FREE PRINTABLES now!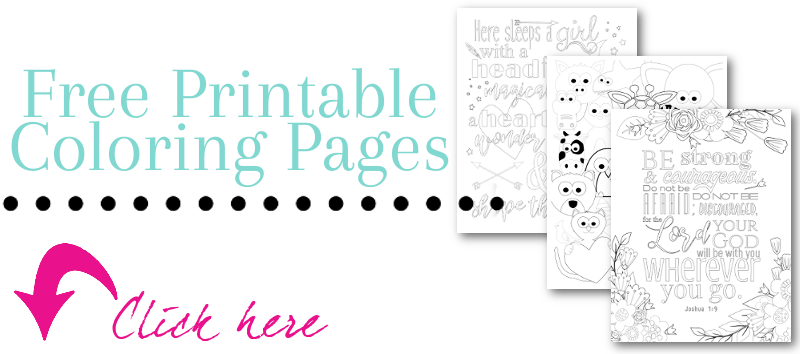 SUBSCRIBE AND GET FREE PRINTABLES
We use Mailchimp as our marketing platform. By clicking to subscribe, you acknowledge that your information will be transferred to Mailchimp for processing. Learn more about Mailchimp's privacy practices here
Share your creations with me on Facebook @patternedpomegranate or on your favorite social media with hashtag #quarantineart to spread the joy amidst the chaos.